USDF Bronze, Silver, and Gold Medalist
Morgan Collito first started riding horses at the young age of 3 years old. Since that very first ride, she was hooked. As a young child, she did anything that would earn her more time in the saddle. From mucking the horse stalls, to scrubbing water buckets, Morgan was always up for the job. By the time she was 10, she focused on her goal of becoming a trainer. She went on to ride in a variety of disciplines; in fact, she brought her straight off the track thoroughbred up to the 1.10m jumpers when she was only in high school. Morgan started taking dressage lessons to strengthen her jumping, and that is when she realized that her true passion was in the sand box and became focused on becoming a dressage trainer.
As an all-around athlete, Morgan played nationally ranked volleyball through high school and college. While at Rider University, she was co-captain of the equestrian team, where she learned valuable leadership and show management skills. She went on to graduate from Rider University Summa Cum Laude, with a degree in Public Relations.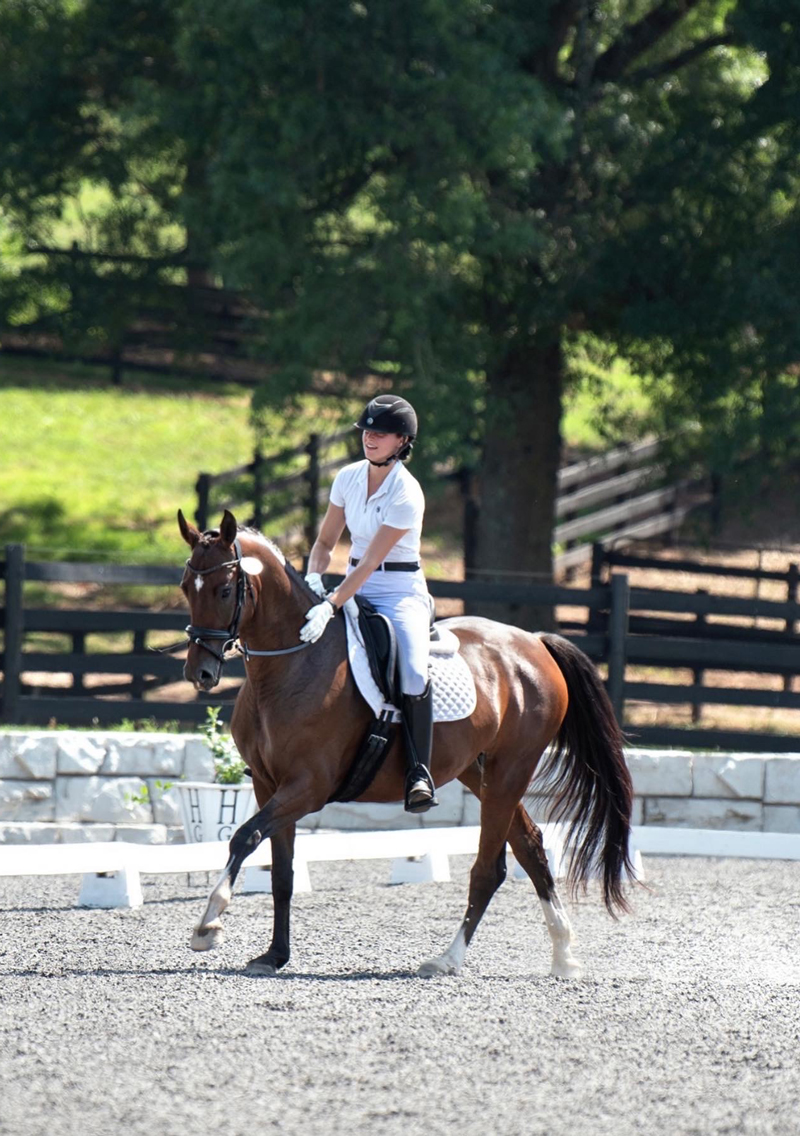 Morgan earned her USDF Bronze, Silver, and Gold medals by the time she was 22 years old. In doing so, she has gained much experience in USEF and USDF recognized competitions through the highest level of dressage.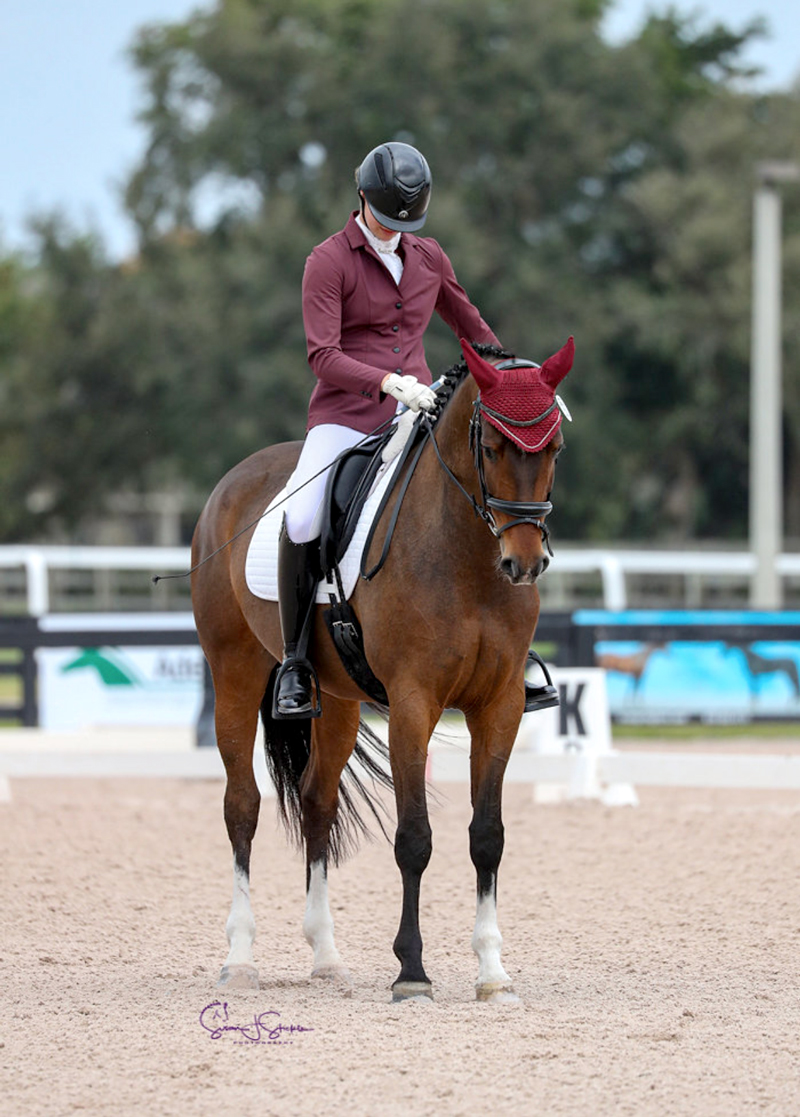 Morgan has also bred, backed, and successfully competed two of her own homebred horses who are still very much up-and-coming! She plans to continue breeding and growing her line of homebreds. She currently owns her first born, Devon Lane, who is a 5-year-old Hanoverian mare and has competed through second level. She has recently sold her second homebred, Debonaire L, within her own barn and remains in Morgan's training program. Morgan plans to continue breeding Hanoverians and cannot wait to see where her line of youngsters will take her!
Morgan currently has many dressage clients in full or partial training. She has backed and trained everything from Fell ponies, GRP's, Arabians, OTTB's, Morgan's, Drafts X's, New Forrest Ponies, PRE's, Andalusians, Lusitanos, and many warmbloods of all breeds and ages.
Morgan trains daily and also attends clinics and seminars to further her education in dressage.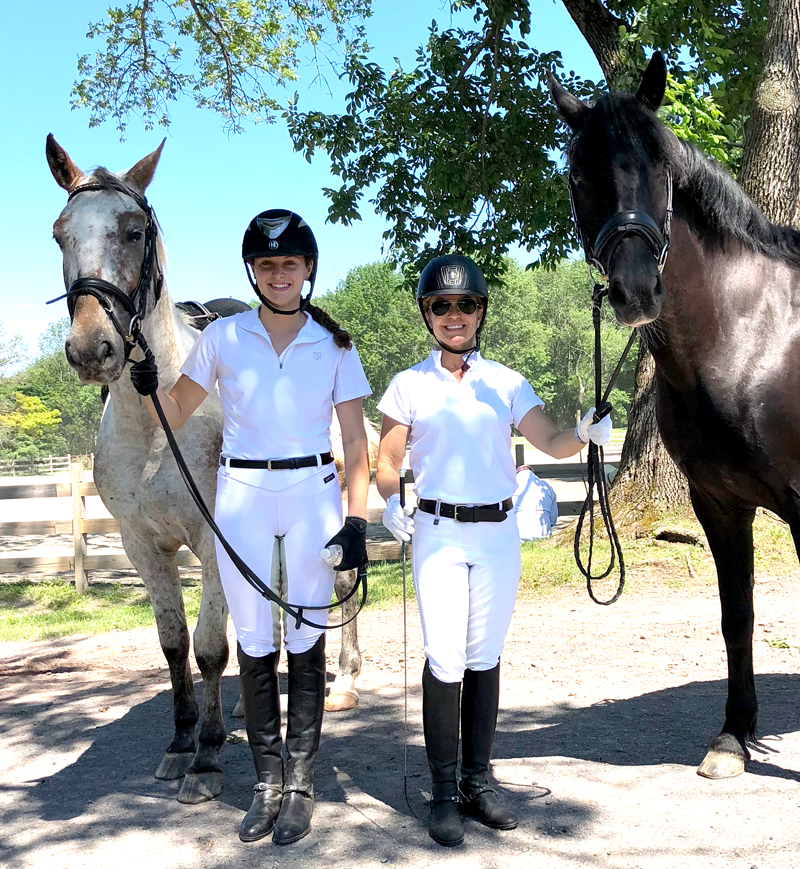 Morgan puts the horse above all and believes that training should be approached with patience, kindness and correctness focusing on strong basics, with close attention to the USDF training scale. Her teaching style concentrates strongly on connecting the horse from nose to tail in order to create a confident and balanced team in any environment.
Learn More About Other Services Offered at Painted Dreams Farm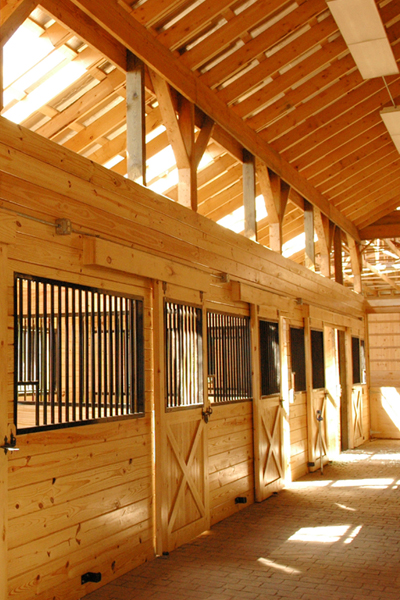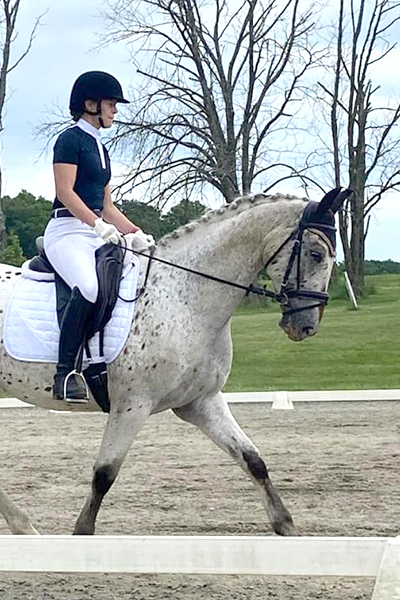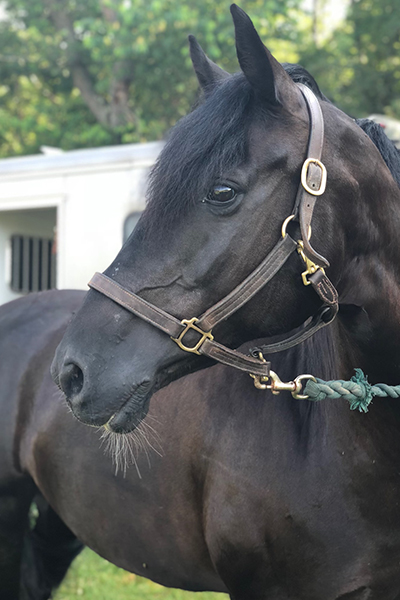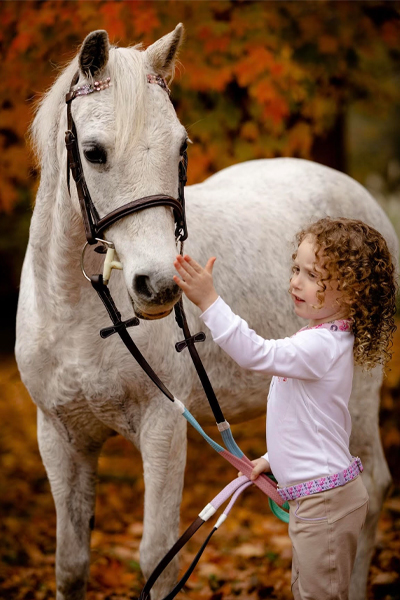 PA Location
Painted Dreams Farm
941 Park Avenue
Wrightstown, PA 18940
FL Location
Painted Dreams Farm South
19301 Capet Creek Court
Wellington, FL 33470
Contact
direct: 215.514.0074
morganalexandradressage@gmail.com
farm phone: 215.801.9708